Les sagra fermonta sont arrivé, trois jours après leur expédition.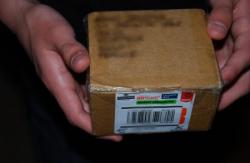 Il s'agit en fait de coques, et non d'imagos. Il y en a même 5 en plus!
Pour l'instant je les ai installé sur de l'humus humide.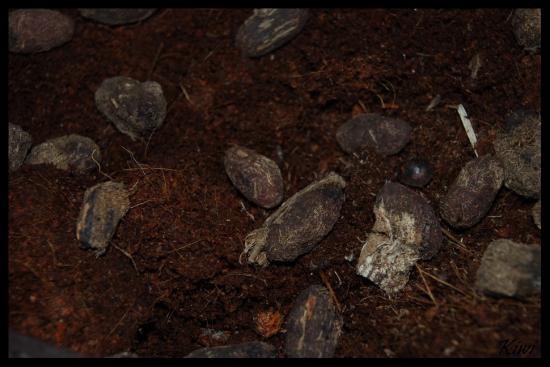 Avec les coques, un petit papier avec quelques instructions..
"[...] House the adults in a warm vivarium on coir substrate (sterile peat) or sphagnum moss. Require humid conditions. In the wild they live in palm fibre roots. The adults can be fed apple and other fruits, honey solution and sometimes vegetables, perhaps even fruit jelly. Best try a variety and see what suits them best. Native host for frog bettles is The plant is called Kudzu = Puerara lobata "